Recent 5-minute weather report from Reading
University of Reading
Recent 3-hourly local weather observations
High Wycombe and Heathrow
Recent daily automatic weather station files
Wokingham, updated daily
Reading University (7 days of temperature and sunshine)
Maiden Erlegh School
Maidenhead (Berkshire, UK): Recent observations and the latest forecast from the author of these pages
---
---
Older news items can be found
here
.
---
---
Note that the observations below refer to the period 0900-0900GMT while the forecasts are for 0600-1800GMT maximum and 1800-0600GMT minimum temperatures.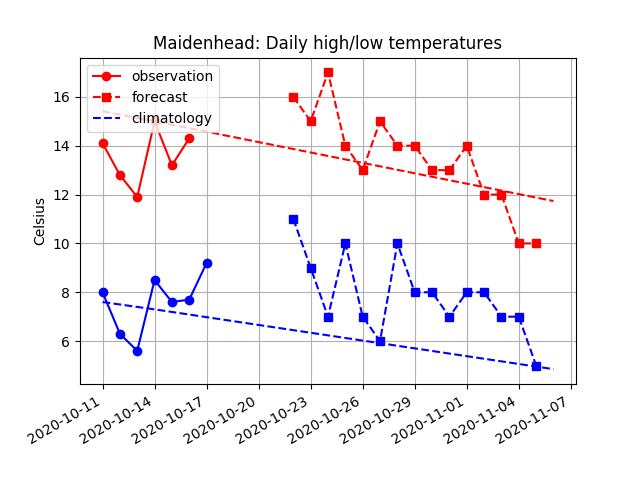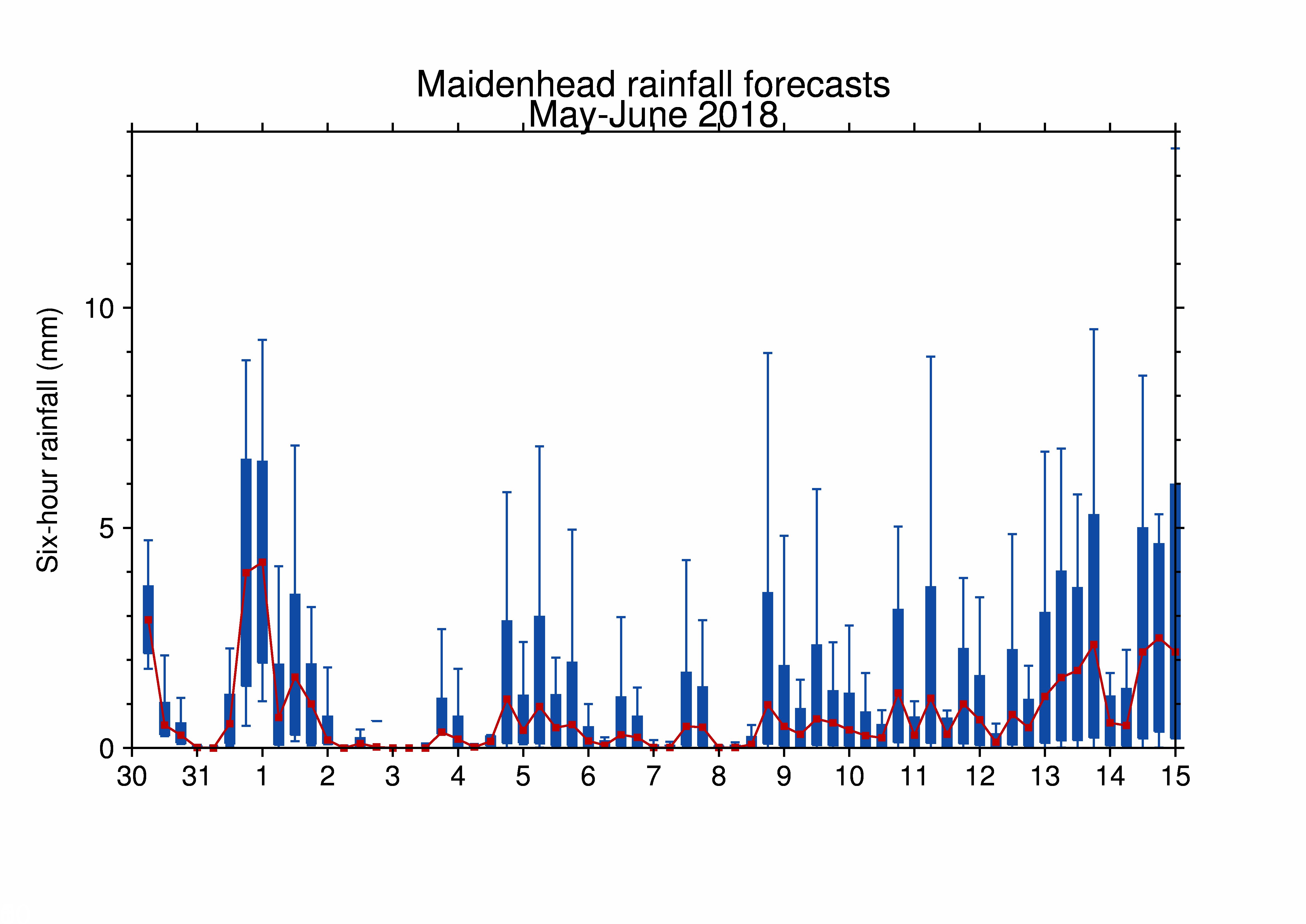 In these two charts the red line shows the mean of several forecasts. The thin blue lines show the range of values predicted by the different NCEP (ensemble) forecasts, while the dark blue lines give an idea of the standard deviation. The rainfall total is the six-hour total ending at the time indicated (the dates along the bottom axis are written at 0000GMT).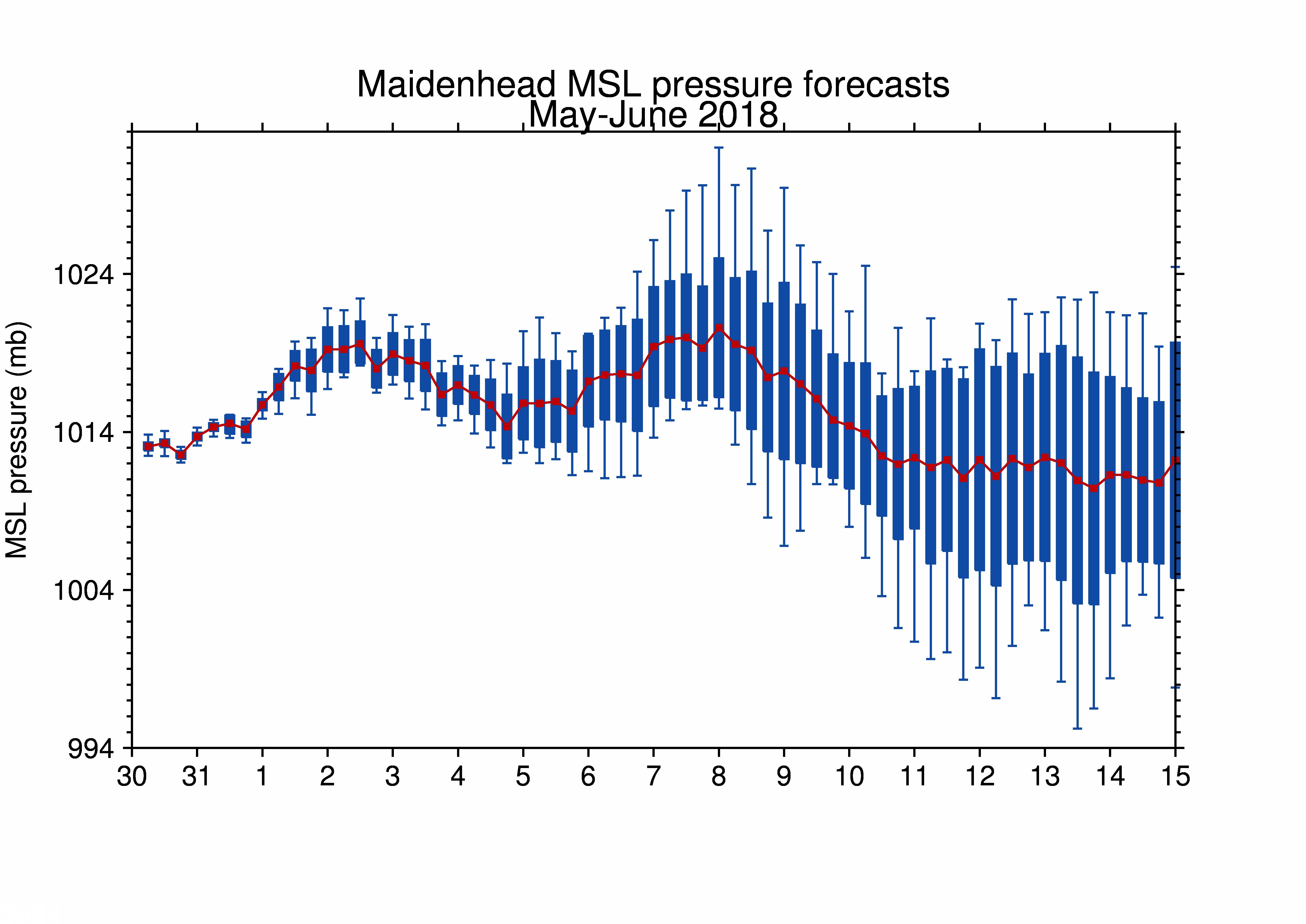 The increase in spread of the forecast values in the previous two charts gives an ideas as to when the forecasts become to be unreliable.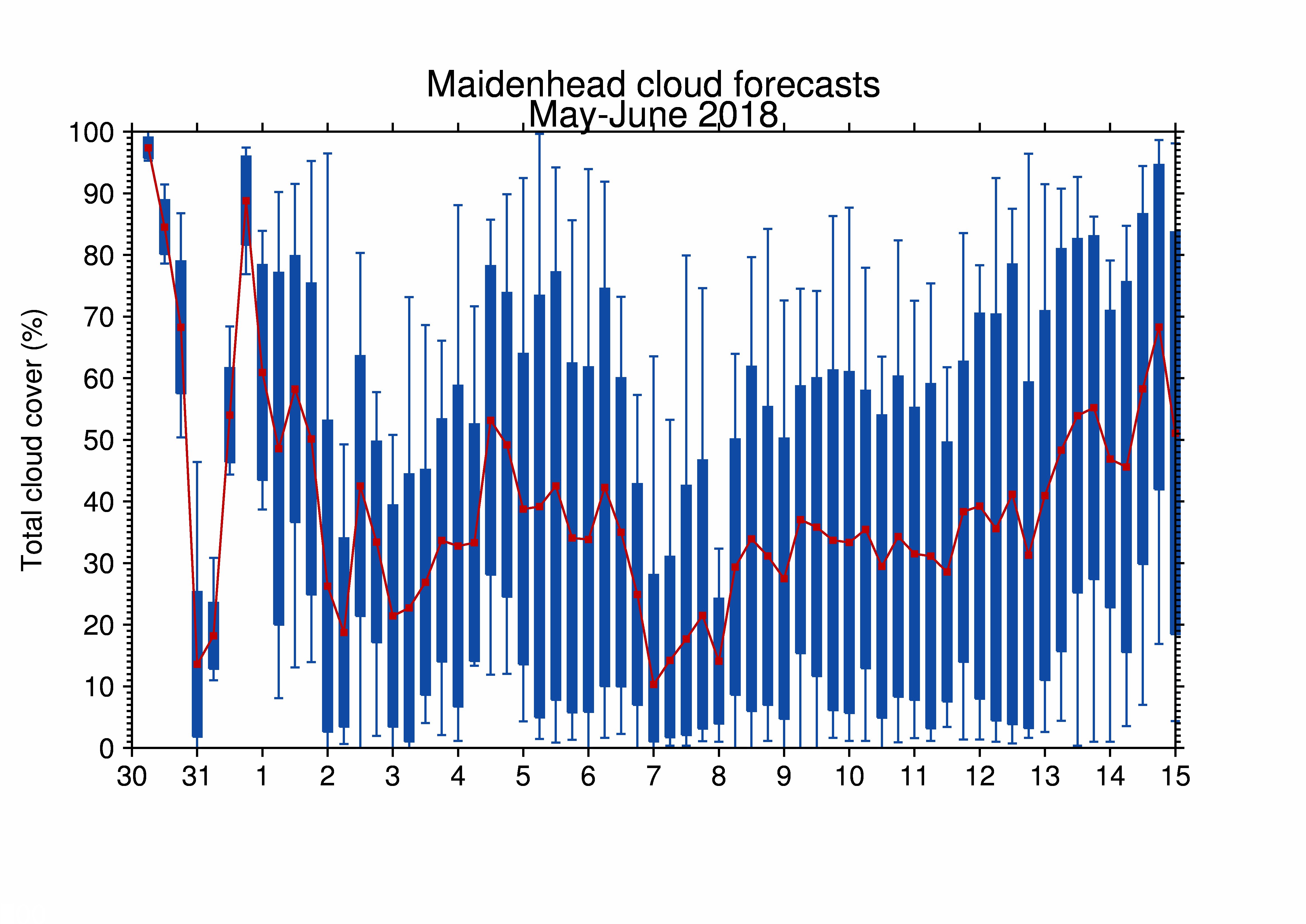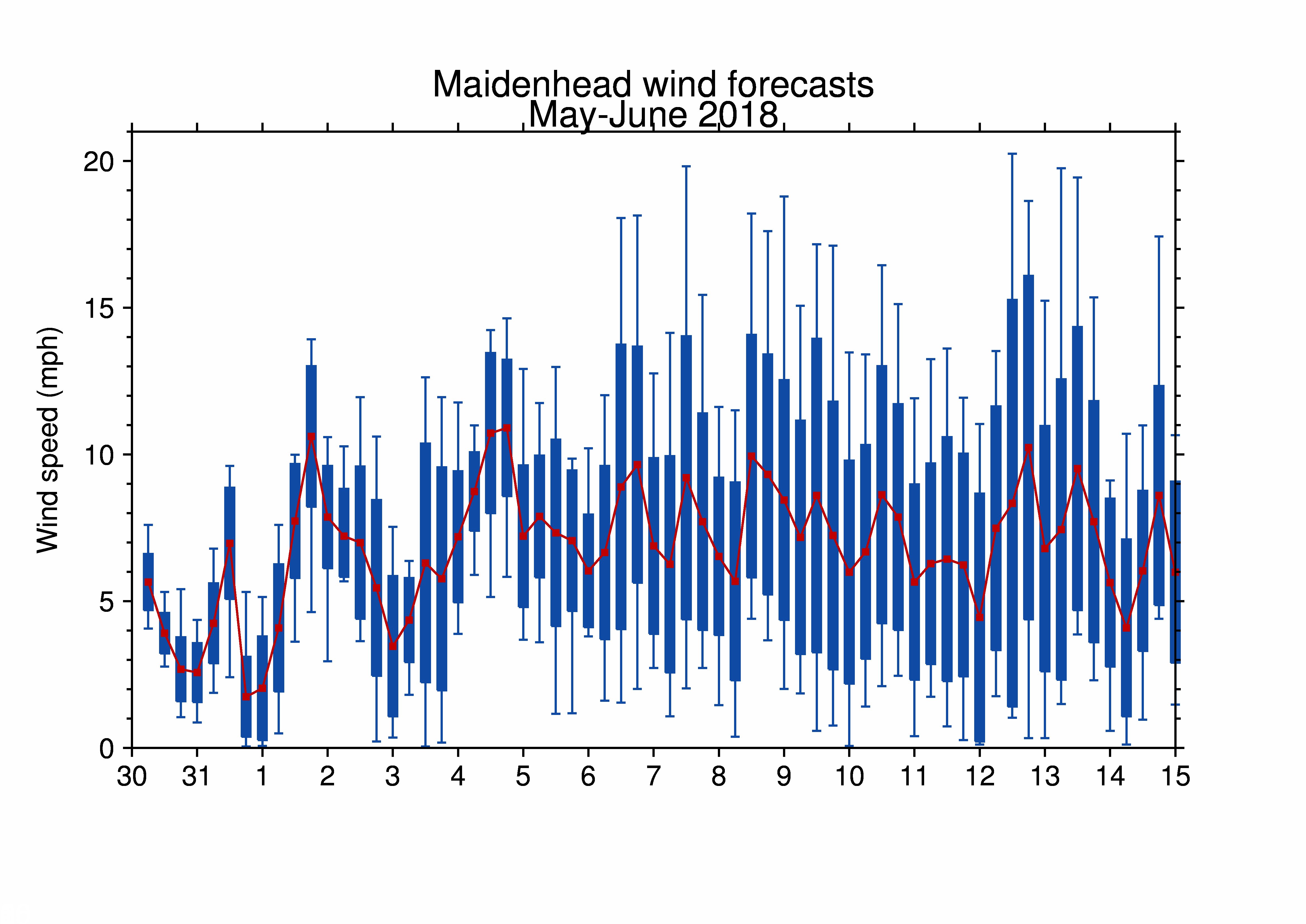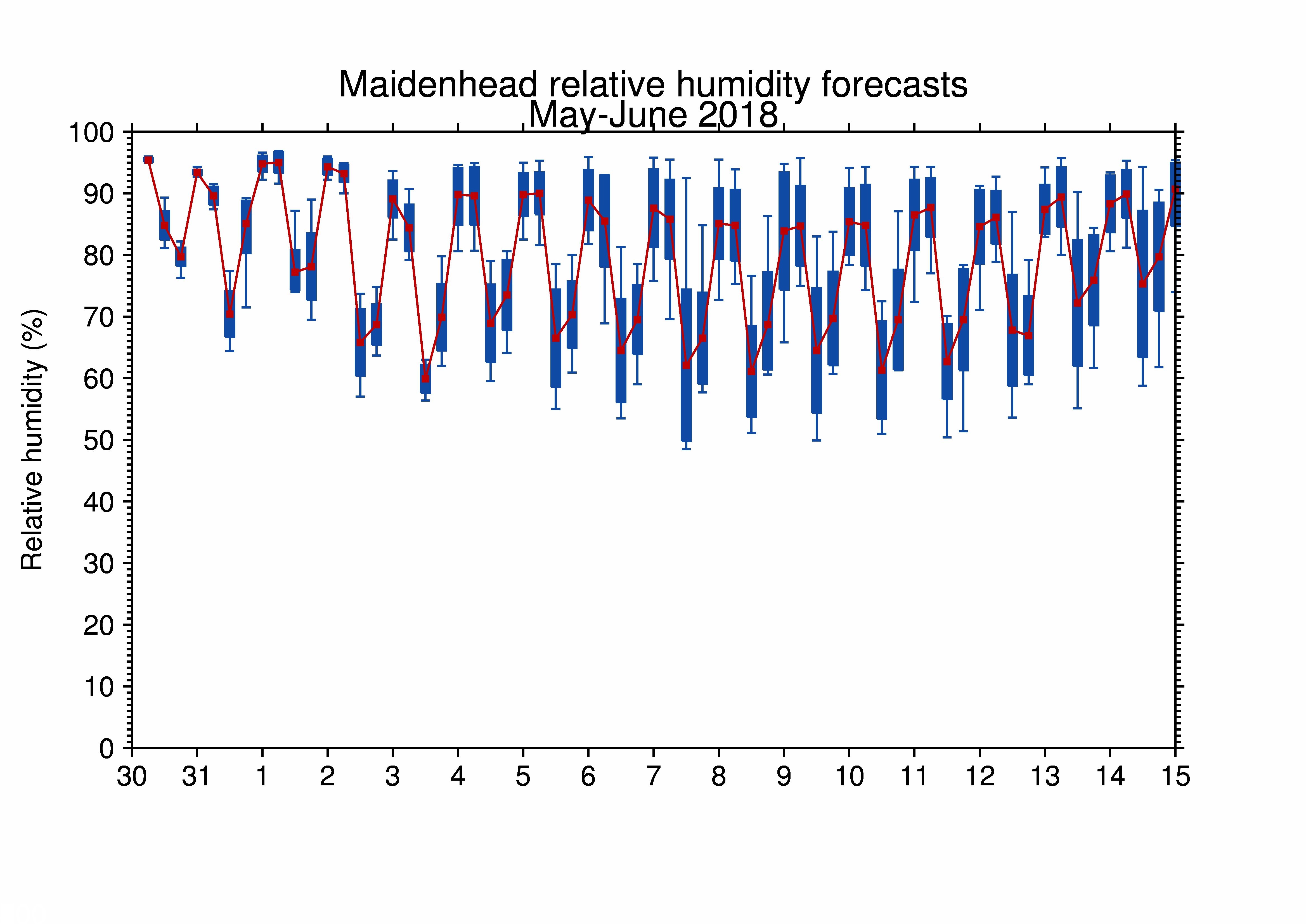 Maidenhead's daily and monthly weather reports
Local climatology (updated January 2009)
These two sets of data have been compiled using observations made at my home weather station since June 1988. This is a suburban site and is slightly warmer than Hurley because of this. Also, the observations were made at a generally later date than those of Hurley, and the extra warmth is also an indicator of 'global warming'.
Maidenhead's monthly weather statistics

The following information has been extracted from the daily weather observations made at Hurley during 1953-1992. This is a rural site.