Variational data assimilation (4d Var.)

4d = 3 space + 1 time

Prediction of the observations within 4d-Var time window with one set of initial conditions...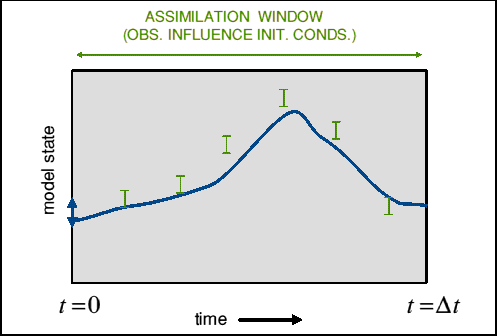 The time integration and observation operator steps to predict one of the observations ...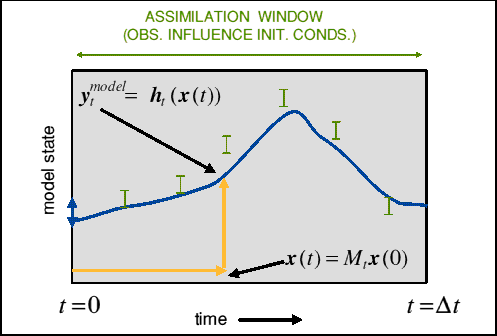 Correction of the initial conditions to fit better the observations ...