Welcome
The Reading e-Science Centre is a group of researchers and technologists within the Department of Meteorology at the University of Reading. We aim to make environmental data more useful and accessible by researching, developing and applying advanced computing techniques.
We develop open-source software and participate in collaborative research and development projects with partners in academia, government agencies and industry.
Visualization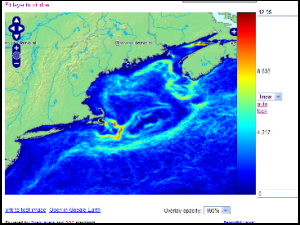 ReSC's ncWMS software is used by research institutes, operational forecasting agencies and industry to visualize large multidimensional datasets quickly and easily on the web.
Intercomparison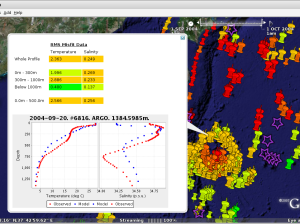 The ability to compare different sources of environmental data is at the heart of environmental science. We are developing new technology to reduce the technical barriers to common intercomparison tasks in the OceanDIVA and MashMyData projects.
Collaboration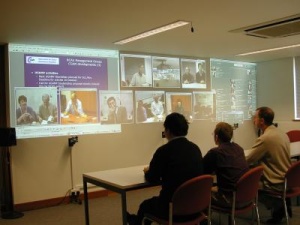 ReSC provides an Access Grid facility for enabling videoconferencing and data-sharing. We are also developing the use of sophisticated blogging tools to enable collaboration in the BlogMyData project.
Computation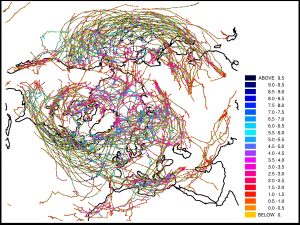 We provide access to many different kinds of computing facilities, including a campus Condor pool and a compute cluster. We can also provide advice on using national facilities such as the UK National Grid Service.