Peter Jan van Leeuwen
Professor in Data assimilation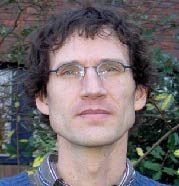 Head of the Meteorology Department, together with Giles Harrison and Robin Hogan.
Head of the Data Assimilation Research Centre ( DARC )
Member of the Senate of the University of Reading.
Associate editor Monthly Weather Review (see here )
Member of several scientific societies (who cares).
---
New Master in Data Assimilation and Inverse Modelling for Geosciences
This exciting new course started in Oct 2010 and is running smoothly. The first MSc students with full knowledge of data assimilation and inverse methods in geosciences have graduated this year, obtaining jobs at Statoil in Norway and as PhD student in Meteorology here in Reading.
Apply now for the 2012-2013 course here .
Check out the three new vacancies (left column, under Research) !!!
Research areas
Advanced data assimilation in non-linear models (e.g. particle filters)
Agulhas system
Geophysical fluid dynamics
Data analysis
Perturbation methods
Low-frequency (period a few minutes) wave generation by breaking wind waves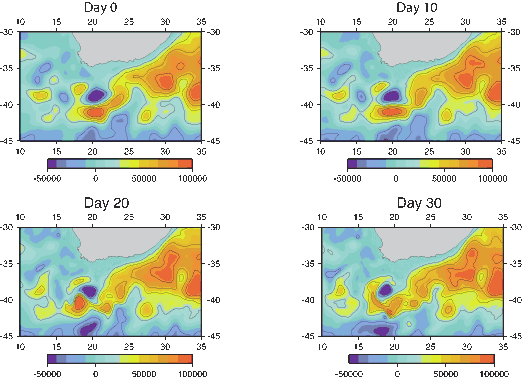 Sea-surface height evolution in the Agulhas area obtained from assimilating
altimeter sea-surface height in a 5-layer QG ocean model using
Sequential Importance Resampling (SIR)
---