About us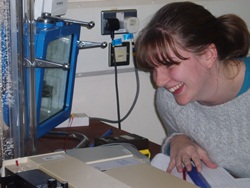 The Department of Meteorology, which celebrated its 40th birthday in 2006, is internationally renowned for its excellent teaching and research in atmospheric, oceanic and climate science. Established in 1965, it is the only UK university which offers a full range of undergraduate and postgraduate courses in meteorology.
In the 2008 Research Assessment Exercise, 75% of our research was graded as world leading or internationally excellent. Our weighted score places us third in the country in the "Earth Systems and Environmental Science" category, and makes us the highest-graded department focusing on the fundamental science of weather and climate. Similarly, our unique and comprehensive range of undergraduate and postgraduate courses have always received the highest grade.
Students and staff find the Department a friendly and informal place – the focus of which is the open plan coffee and meeting area on the first floor.
Staff and students
The Department has four Heads of Department, Professors Keith Haines, Eleanor Highwood, Robin Hogan and Peter Jan van Leeuwen, covering the areas of Infrastructure, Academic Staff, Research and Teaching respectively. The department is part of the School of Mathematical and Physical Sciences, led by Professor Simon Chandler-Wilde, and is staffed by world-leading meteorologists, oceanographers and climate experts. About 50 undergraduate students are currently registered for BSc degrees involving meteorology; a further 60 postgraduate students are registered for research, MSc and Diploma degrees. We have a thriving community of over 200 research scientists.
Teaching and learning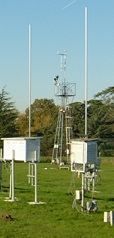 Teaching facilities include a lecture theatre, a synoptic laboratory (for lectures and practicals), a physical laboratory, a meteorological enclosure (for observing and field experiments), a departmental library and study area, and computer laboratories.
We receive 'real time' weather information in the form of satellite pictures, facsimile charts and global telecommunications data, all of which are used for teaching purposes as well as being displayed for general interest.
Research
Meteorology at Reading is world-renowned for its pioneering research on weather, climate and earth observation. The status of our dynamic and productive research environment is reflected in the long-standing presence of staff from the UK Met Office, and major elements of the NERC funded National Centre for Atmospheric Science (NCAS) and the National Centre for Earth Observation (NCEO). We are also part of the Met Office Academic Partnership. Our Department is a major part of the University's Walker Institute for Climate System Research. We also work closely with the European Centre for Medium-Range Weather Forecasts (ECMWF) located close to the University.