Mathew Owens: Personal webpage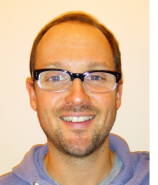 I am an Associate Professor in Space Environment Physics in the Department of Meteorology. I am currently the Programme Director for the new Environmental Physics BSc and Chair of the School Undergraduate Board of Studies.
Links to a publication list, CV and research interests can be found in the left-hand panel.
Recent news
Research Interests:
The heliospheric magnetic field
The source of the slow solar wind
Empirical and numerical space-weather forecasting
Reconstructions of long-term solar variability
More information can be found here. A list of publications is available here.
Research Projects:
Driving Space Weather forecasts with real data (NERC funded): Can determining background solar wind conditions by using data from the NASA STEREO spacecraft improve the accuracy of space weather forecast models?
The heliosphere and space weather under space-climate change (STFC funded)
Geomagnetic, sunspot and cosmogenic nuclide reconstructions of the solar magnetic field (Leverhulme funded)
Postdoctoral & graduate student supervision