Mathew Owens: Personal webpage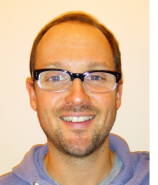 I am a Professor of Space Physics in the Department of Meteorology. I am currently the Programme Director for the new Environmental Physics BSc.
Links to a (probably updated) publication list, (probably outdated) CV and (only slowly changing) research interests can be found in the left-hand panel.
Recent news
Research interests:
The heliospheric magnetic field
The source of the slow solar wind
Empirical and numerical space-weather forecasting
Reconstructions of long-term solar variability
Long-term trends in thunderstorm occurrence
More information can be found here. A list of publications is available here.
Externally funded research projects:
Current: What determines the open solar magnetic flux? (STFC consolidated grant)
Current: Space Weather Empirical Ensemble Package (STFC SWIMMR)
Current: Solar wind forecasting from L5 (ESA)
Current: Solar wind data assimilation (NERC standard grant)
Finished: Creation/destruction of heliospheric magnetic flux (STFC consolidated grant)
Finished: Space Weather Impact on Ground-based Systems (NERC highlight topic)
Finished: Driving Space Weather forecasts with real data (NERC standard grant)
Finished: The heliosphere and space weather under space-climate change (STFC)
Finished: Geomagnetic, sunspot and cosmogenic nuclide reconstructions of the solar magnetic field (Leverhulme prize)
Current postdoctoral & graduate student supervision
Dr Bingkun Yu Working on lightning effects on the ionosphere
Dr Nachiketa Chakraborty Looking at causal inference problems in space weather science
Dr Luke Barnard Working on solar wind model initiation using heliospheric imager data and space climate reconstructions.
Dr Matthew Lang Developing data assimilation techniques for the solar wind.
Harriet Turner. Studying solar wind forecasting through data assimilation
Anna-Marie Neale. Studying solar wind formation through in situ observations.
Lauren James. Studying the evolution of coronal mass ejections in the heliospehre. Co-supervised with Prof Chris Scott
Austin Jones Studying the link between thunderstorm activity and the ionosphere. Co-supervised with Prof Chris Scott
Carl Haines Characterising geomagnetic disturbances. In conjunction with EDF Energy.