Mathew Owens: Personal webpage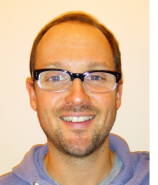 I am a Professor of Space Physics in the Department of Meteorology. I am currently the Programme Director for the new Environmental Physics BSc.
Links to a publication list, CV and research interests can be found in the left-hand panel.
Recent news
Jan 2017: The Guardian has done an excellent job of debunking the recent Little Ice Age stories, with reference to recent Reading work.
Dec 2017: Commentary on my recent solar wind forecasting work from The American Geophysical Union's EOS and the Space Weather journal.
Dec 2017: My article on the correspondence between the Little Ice Age and the Maunder minimum is Open Access here.
Nov 2017: Interested in doing a PhD in space weather? Apply here.
Jun 2017: My article on the coherence of CMEs has been published. IFLScience provided a good write up.
Feb 2017: Kim Tucker-Hood, my PhD student co-supervised with Prof. Chris Scott, has passed her viva, subject to minor thesis corrections. Huge congratulations to Kim!
Jan 2017: My article on reconstructing the solar wind over the last four centuries has been published. There's a nice write up on IFLScience.
Jun 2016: The Guardian have a nice summary of my recent work on thunder day observations.
Mar 2016: I'm now an Associate Editor for Solar Physics, specialising in heliospheric science.
Mar 2016: My former PhD student, Simon Thomas, has won the Department of Meteorology's Ian James thesis prize. Read it here.
Jan 2016: The American Geophysical Union have a EOS spotlight article on my recent solar wind-lightning research

Research Interests:

The heliospheric magnetic field
The source of the slow solar wind
Empirical and numerical space-weather forecasting
Reconstructions of long-term solar variability
More information can be found here. A list of publications is available here.

Research Projects:

Space Weather Impact on Ground-based Systems (NERC funded)
Driving Space Weather forecasts with real data (NERC funded): Can determining background solar wind conditions by using data from the NASA STEREO spacecraft improve the accuracy of space weather forecast models?
The heliosphere and space weather under space-climate change (STFC funded)
Geomagnetic, sunspot and cosmogenic nuclide reconstructions of the solar magnetic field (Leverhulme funded)

Postdoctoral & graduate student supervision

Dr Luke Barnard Working on solar wind model initiation using heliospheric imager data and space climate reconstructions.
Sarah Bentley Working on solar wind driving of magnetospheric wave power and its effects on the radiation belts. Co-supervised with Dr Clare Watt.