Monday 04/01/2016

Indices time series
To check if there is any link between the global mean surface temperature (Ts) and various indices (MEI, AO, PDO, AMO).

Plots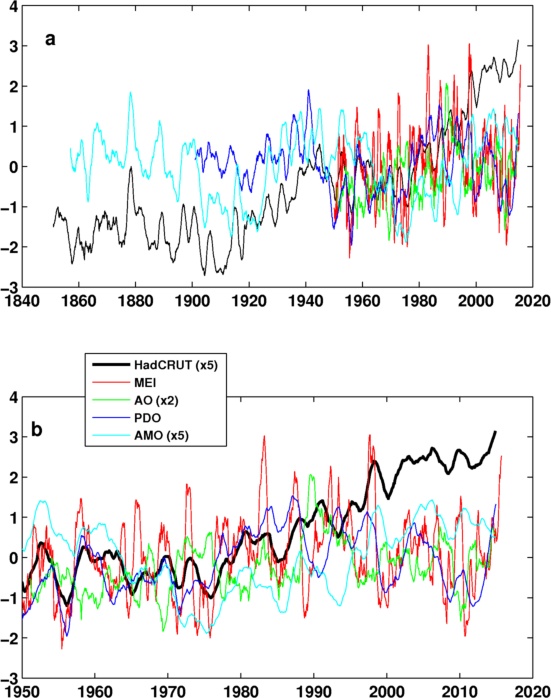 Fig. 1: Time series of HadCRUT anomaly (base 1961-1990), MEI index, AO, PDO and AMO.

All lines are 24 month running mean.
This plot is messy, please see following plots for details.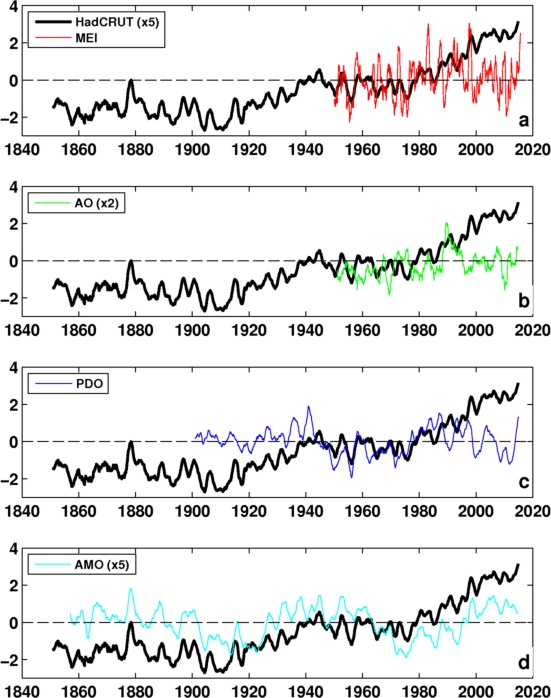 Fig. 2: As Fig. 1a, but in separate panels for clarity.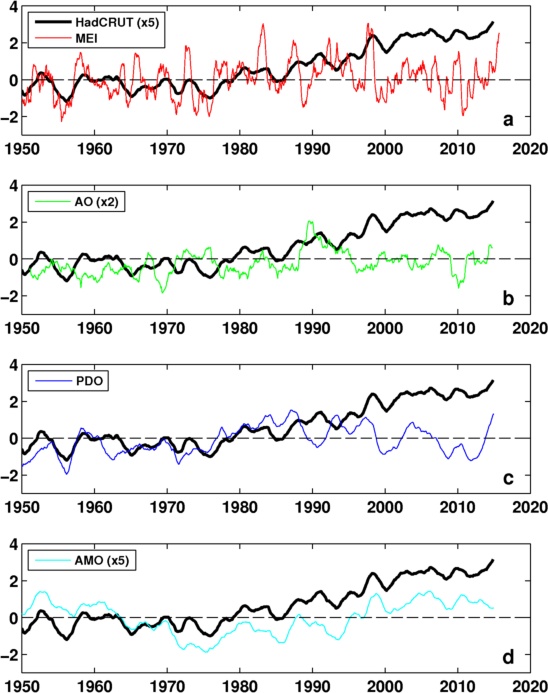 Fig. 3: As Fig. 1b, but in separate panels for clarity.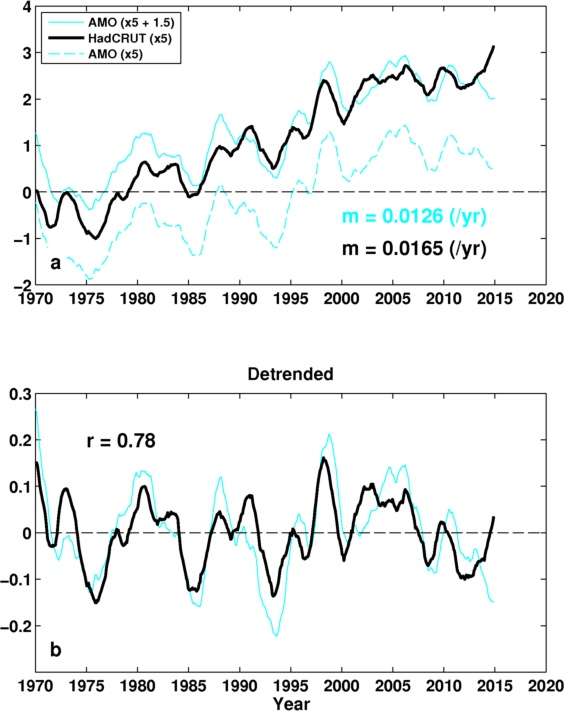 Fig. 4: (a) Comparison of AMO and Ts; (b) detrended.


The AMO is shifted up (solid) for easy comparison.
Have consistent variability in general, but there is discrepancy at the end of the data.
Gradient (m) is similar, though Ts gradient is bigger.
This AMO is from http://www.esrl.noaa.gov/psd/data/timeseries/AMO/. It looks like the ENSO and greenhouse forcing is not removed.
But it means the north Atlantic SST is the important proxy of the global mean Ts.
---
---