One hundred years of Reading Weather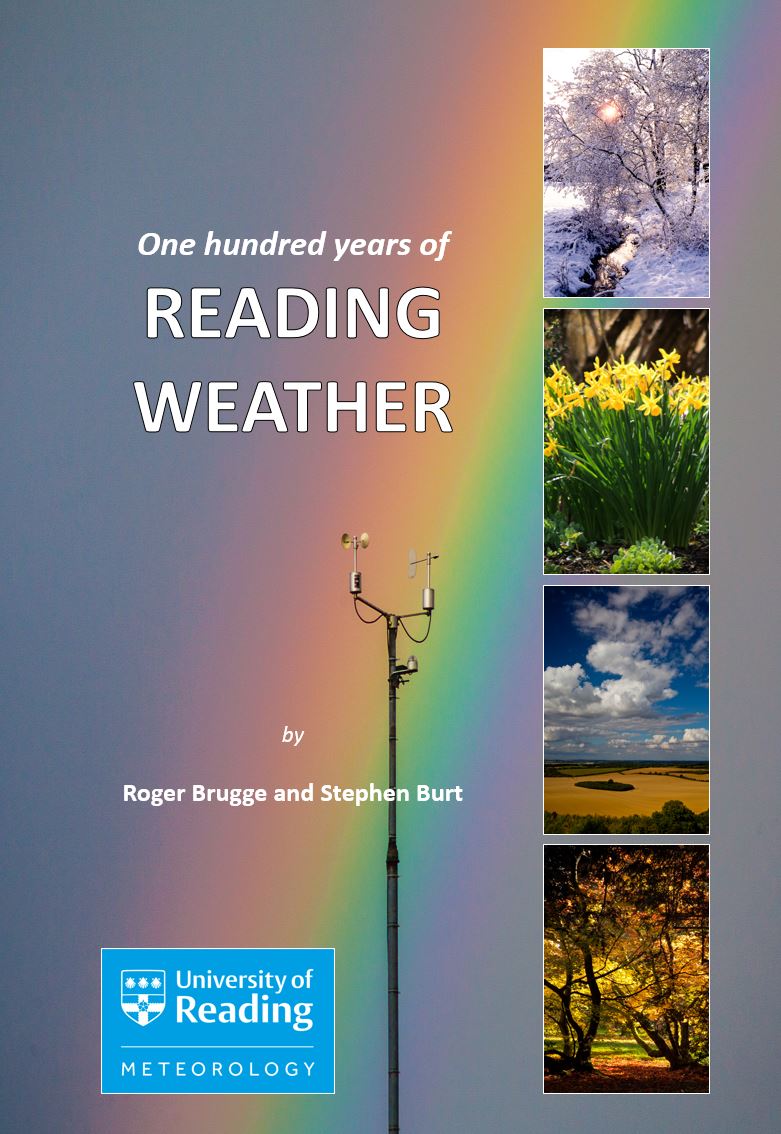 Weather observations have been made at the University of Reading every day since 1901. This new book by two meteorologists from the department tells the story of Reading's weather over the past hundred years and more using a combination of archived logbooks and today's sophisticated automatic weather measuring equipment.
The rich diversity of British weather is all here – the cold, snowy winters of 1947, 1963 and 2010; the searing summers of 1911, 1976, 2003 and 2006; the devastating floods of 1929, 1947 and 2000 along with the recent exceptionally wet winter of 2014; Reading's fatal tornado of 1840; and of course the Great Storm of October 1987. Add to that weather commentaries by month and season updated to 2015, comments on Bank Holiday weather (are they always wet?) and a chronology of over 800 notable weather events in Reading by day of the year, and you have a volume that will provide interest from nine to ninety, will answer every weather pub quiz question imaginable, and let you in on the meteorologists most closely guarded secret – which is the most reliably driest/warmest/sunniest week of the year to plan a holiday, the school fête or a summer BBQ … ?
Contents The climate of Reading * The makers of the observations * The annual cycle * January * February * March * April * May * June * July * August * September * October * November * December * Annual * The seasons – winter, spring, summer and autumn * Holiday weather * Warmest, driest, sunniest …  * Droughts and wet spells * Earliest and latest dates * 'Top ten' extremes * On this date … * Climatological averages * Publications on various aspects of Reading's weather * Index
ISBN 978-0-9569485-1-9
Published June 2015 * 210 x 297 mm * 200 pp * 46 photographs * 43 line illustrations * Fully indexed

Available from Waterstones Reading (Broad Street branch) or by post from the Department of Meteorology, University of Reading RG6 6AH (cheques payable to the University of Reading) by using this order form.

£10 + postage and packing